So you want to learn money how to make money online today?
If you need help making money then you are on the right page to learn how to make money online today.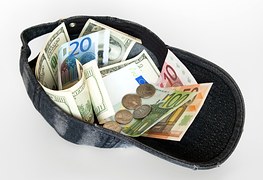 What you are after are legitimate ways to make money without being scammed. The following opportunities all check out, while they will not make you a fortune they will teach you how to make money online today.
Making money online without upfront costs is one of the most asked questions. With these opportunities just make sure that you are not trying to use them as your main income. These are for extra money to go to the movies, to buy some new clothes or presents.
On the internet there are many ways of making money for FREE. Fortunately a lot of these are things you already do, but probably don't realise you can get paid for them. They won't pay much but you won't be living off them will you?
Do you search a lot how about using Qmee
Who are Qmee
Qmee are a company who help advertisers reach targeted audiences. This is done via a free extension you install into your browser. It works with the main browsers, Chrome, Firefox and Internet Explorer. Qmee have been around since 2012 and the service is available within the UK and USA.
How does it work
Most people search the web for something. With Qmee you can earn money while looking for things you want. Once the browser extension is installed you will see extra search results down the left hand side. When you find one you are interested in you click on it and you will make a small amount of money if it is eligible. The advertisers have paid to be included within this list and want you to visit their site. Since the ads are based on what you have searched for the chances are high that there is something you are interested in. So it is a win-win situation for you and the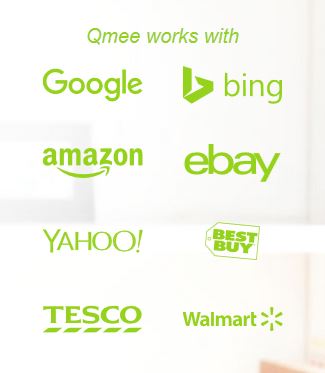 advertiser.
Qmee works with most of the popular search sites, Google, Bing, Yahoo, Amazon and eBay.
How much can I make
The amount you make will vary dependent on the search or advertiser. It can vary between $0.05 and $1, however you may not be paid for each search. It is based on what you are searching for and whether Qmee has a relationship with the advertiser.
When you do earn, there is no minimum amount that you have to earn to take the money out. The money is paid via Paypal, so watch out for any charges. You can choose to donate your earnings to charity's listed on the site.
Cons
This is a very legit opportunity how to make money online today, but as with every company you cannot like every thing. This doesn't mean that it is a scam you just need to be aware of what the minor problems may be.
Don't expect to make a fortune with this opportunity – making a few cents per click will not make you a fortune.
There is no smartphone app – so if you carry out your searching on your phone unfortunately you will miss out on this opportunity. They may be working on one at the moment so watch this space….
Installing an extension into your browser does not always sit well with everyone. Questions over what they do with your data and where they pass it onto are always a worry. They have a very transparent data usage policy of what they do with your data and will only store your searches not your full data.
There is a referral program, not automatically open to all new users. You may have to email them to find out about it. They pay $1 for each referral once they cash out in Paypal. The payout can be anything – even a few cents you still get $1. It is a one off referral payout.
A few tips to get the most out of Qmee
After finding a search that shows an ad. Click on the ad and stay on on it for a minimum of 30 seconds. Qmee monitors how long you stay on there. If you click away too soon they will not sent you more ads for this search. Then click back – you may get more ads, or see ads you missed the first time round.
Go to Amazon and search for things there, you will normally get a hit on here.
Search in intervals, if you are continually searching Qmee will think you are in it for the money and not send you many ads. So search as you normally do and you may make a bit of money.
Get paid to test companies' websites Youeye
What is it
Youeye provides website usability testing for major companies. They employ people like you and me to provide valuable feedback for the sites.
What do you need
The requirements are pretty simple, you will need a Paypal account along with a computer with a web-cam and microphone.
You will need to fill in a form, with basic demographic and payment information. After this you will be need to pass a test – don't worry – it is a simple test. They lay out what is expected of you and what the expect in return. Once you pass the simple test you are accepted.
what will you be doing
you will start to receive emails with links to the testing. When you click on the link in the email you will be taken to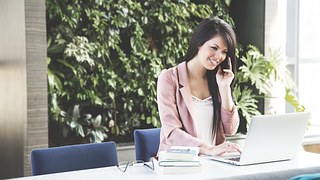 visit a company's website and complete a series of tasks. These can range from adding an item to a basket to giving feedback on the layout of the page.
You are recorded throughout this process via the web-cam and mic, saying what you like, dislike , found good and found confusing. The test will last usually 10-20 minutes, after which you submit your response. Await your approval of the response and get paid.
How much will you make.
Youeye pay $12 per test. They pay you once they have marked your feedback as complete.
There is a limit on the number of tests they send you a month so with this work you will not make a fortune. There are a number of other sites offering this type of work – check out my post here.
Do you interact with a lot of forums? Postloop could be the answer
What is it
Postloop is a paid to post website. This means that they pay users to post on forums or blogs. When starting a forum you may not have many members, this is where Postloop comes in. Users are paid to add value with comments and posts.
What do you need
A couple of hours, an interest in giving responses to forum posts, a computer and that's about it.
When you sign in you will need to fill in the form and then pass their test – it is fairly simple.
You are required to sign up to their forum and post 10 responses to posts in various categories. Based on the responses you get graded. If you are at the average or above the average you are in.
What will you be doing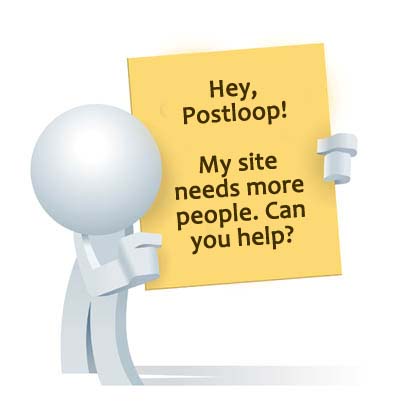 You sign up to various forums. You will be providing value feedback to post and forums. Adding high quality comments will increase your value to them and will increase you rating. Mind you every site will evaluate your grade so don't expect to get paid the same for every site.
When joining the forums look for something you have an interest in, you need to add value otherwise you may not get paid.
How much will you make
The payment system is very simple. It is based on a points system. You earn points every time you post on a forum or leave a comment on a blog. The number of points are based on the quality of your post as well as your user rating. One Postloop point is worth $0.05, in order to request a withdrawal you must have a minimum of 100 points – worth $5.00. Your user rating must also be above average. They quote a maximum of 24 hour for the payout, but normally it is a lot less than this.
Have you
learnt

how to make money online today?

Some say it is not worth their time for what you are getting paid. I think it depends on what you expect and your attitude towards the job.

With all of these jobs you are not going to get rich quickly, but they do show how to make money online today.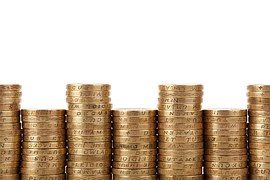 What I would recommend is to have multiple streams of income, allowing you you mix and match what you do.
Along with the above jobs I would recommend a more permanent job, mine is affiliate marketing. My #1 recommendation is wealthy affiliate – see my review here.
If you have any other methods of How to make money online today please leave a comment below for the rest of us to learn about it – you never know I might add it to the post.
If you want money you will have to work at it, no one is going to give you money for nothing. I hope this has shown you how to make money online today.
Thanks for reading
Phil
Save
Save
Save
Save